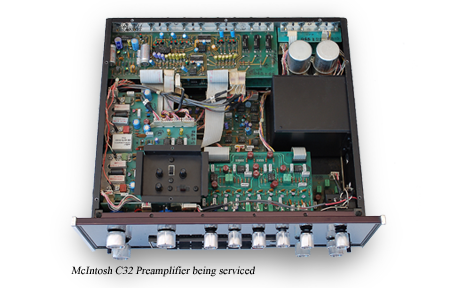 Refresh
This service applies particularly to vintage units which do not have known issues but merely need the Cherish44 touch to perform as they did in the past when they were new. For receivers such a refresh does not include our Superlative Tuner Alignment.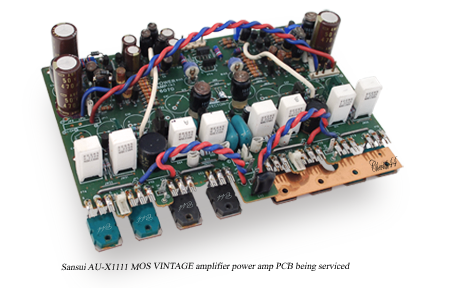 Repair or Restoration

Repair: The objective of this service is to replace defective parts and to bring a defective unit to or close to factory specifications.
Restoration: The objective of this service is not only to replace defective parts but to replace critical parts and parts known for short life expectancy along with defective parts, and to bring a unit to factory specifications while targeting increased reliability.

Superlative Tuner Alignment
Over time Cherish44 has developed methodologies, which have lead us to excellence in tuner alignment. This service is dedicated to tuner alignment without modifications and is called the Chreish44 Superlative Tuner Alignment.

Consulting
 This service is available to our returning customers. We provide consulting in vintage audio to help our customers expand and reshape their collections. This service includes support for better buys on eBay as well. Returning customers may receive this service free of charge.

 Assessment
The objective of this service is to help clarify possible disputes
related to vintage audio.  This service is subject to a service fee.
 Modifications and Upgrades to Units
The objective of this service is to take eligible units beyond factory specifications. Some of these service options are listed below.
- Level 1 and Level 2 tuner upgrades
- Phono amplifier improvements
- Preamplifier/tone-control section improvements
- Power amplifier improvements and distortion reduction
- Level A and Level B overall noise reduction
- Hum reduction
Cheirsh44 modified units evaluated by musicians, engineers, and serious collectors with critical listening skills are known for
- Outstanding power performance
- Brilliance and sweetness in sound
- Improved soundstage
* * * * *